Help Homeward Trails Save Lives on Giving Tuesday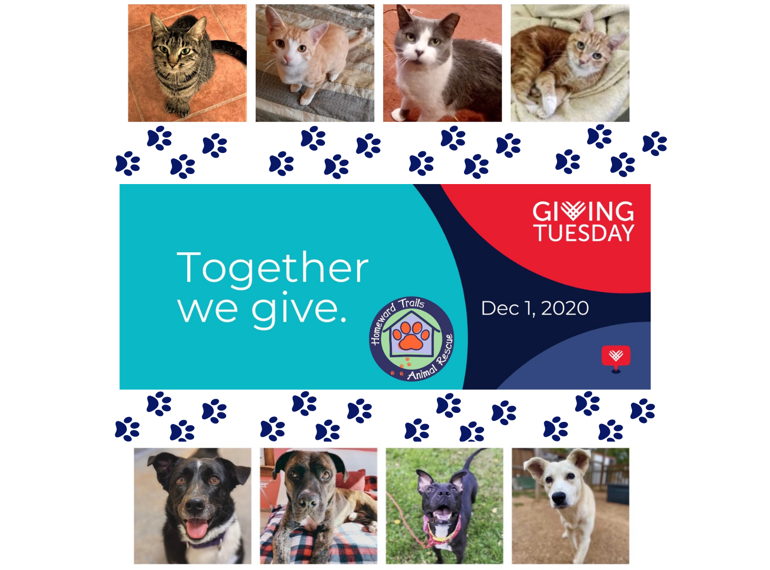 Support Homeward Trails on Giving Tuesday and help us continue our lifesaving work in 2021!
$41,044
raised by 434 people
$40,000 goal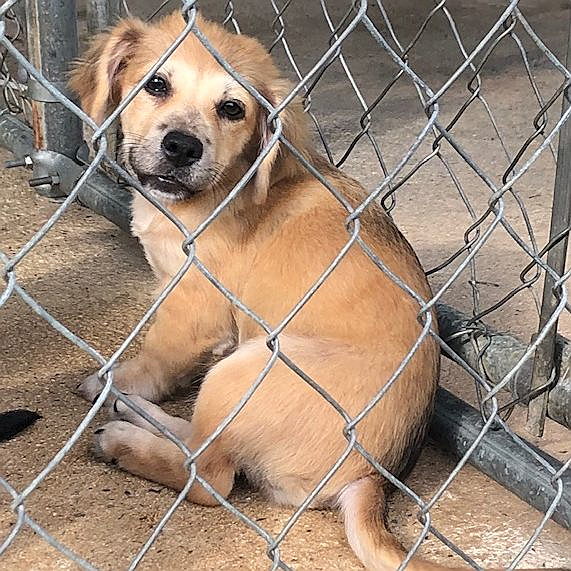 Hello Friends,
Thank you for visiting our Giving Tuesday fundraiser. Your support means everything to the animals. Like so many other organizations, this year has been hard on Homeward Trails as we struggle with a decrease in our revenue from the loss of many events that could not be held because of COVID.  Our puppy party program, which we love for so many reasons, is on indefinite hold and will not bring in the expected $40,000 this year. Our kids camp could not be held, resulting in a $12,000 loss. We have had to cancel Chili Bingo, meaning another $12,000 loss. And last month, we got the expected (but still devastating) news that the 2020 Caps Canine Calendar will not be happening this year, meaning a $120,000 loss of revenue come March 2021. We do not know how or where we will make up this almost $200,000 deficit and keep saving lives.  But we are committed to finishing 2020 in the best shape possible and start 2021 not having to leave any animal behind because of funding. This is a tall order and we need your support to help us achieve it!
Last year on Giving Tuesday, we raised $52,493.44. That amount equals our ability to help approximately 420 animals (that includes basic vaccines and tests and spay/neuter for half of them). Imagine what it would mean if we had to leave 420 animals behind in 2021. Our hearts can't take it.
 Our intake of animals is much higher than last year, including a much higher number of sick animals. We have dogs and cats needing dentals - we know, boring. But without them, they face years of pain and infection and possible death. Do we leave them behind at shelters to face euthanasia when we KNOW we can fix them up quickly? The thought of doing so breaks our hearts.  And kitten season has been a very, very, very bad one this year. Our shelters write us almost daily, begging us to take in just a few so that they do not have to euthanize them for space. And when we have been able to step up, we have faced endless bills for upper respiratory infections and, especially this year, Panleuk.
 As with so many, it's been a tough year. On the bright side, we've saved more lives than ever. In fact, year to date, we have saved 2,834 lives! But with a $200,000 deficit in revenue, we are facing a huge challenge.  A donation of any amount will help.  So please donate today. Share your reasons for supporting Homeward Trails with your personal network. We cannot do what we do without you. Animals give us so much. And they have given so many of us the hope and love we've needed this year to keep going. Join us in pledging to make 2021 equally lifesaving. With your support we know we can do it. 
Thank you.