10 Year Anniversary Building Fund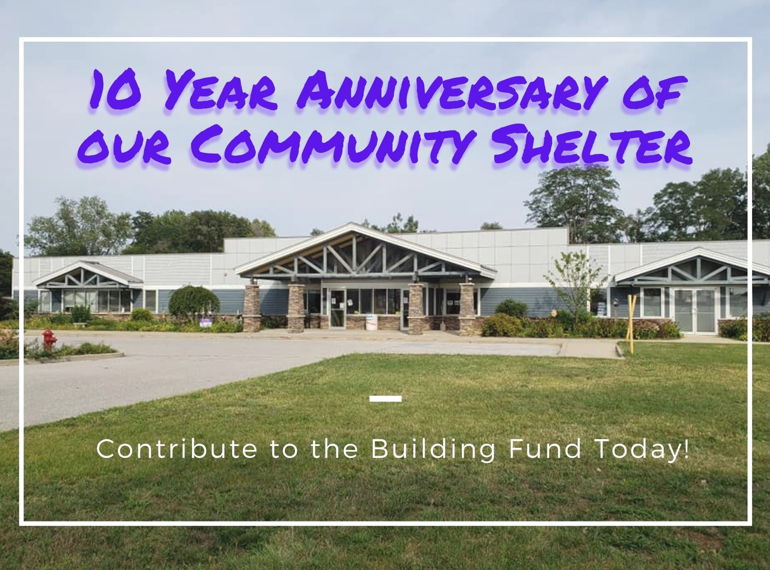 Our facility is turning 10 years old in October 2020 and it needs some TLC. Can you help?
$33,591
raised by 183 people
$50,000 goal
Play Rooms & Office Areas Complete!
Update posted 3 years ago
The first round of projects have been completed! We are in love with our new play rooms and office spaces. Thank you to everyone who has donated. The total for the Play Room and Office projects came out to $43,000.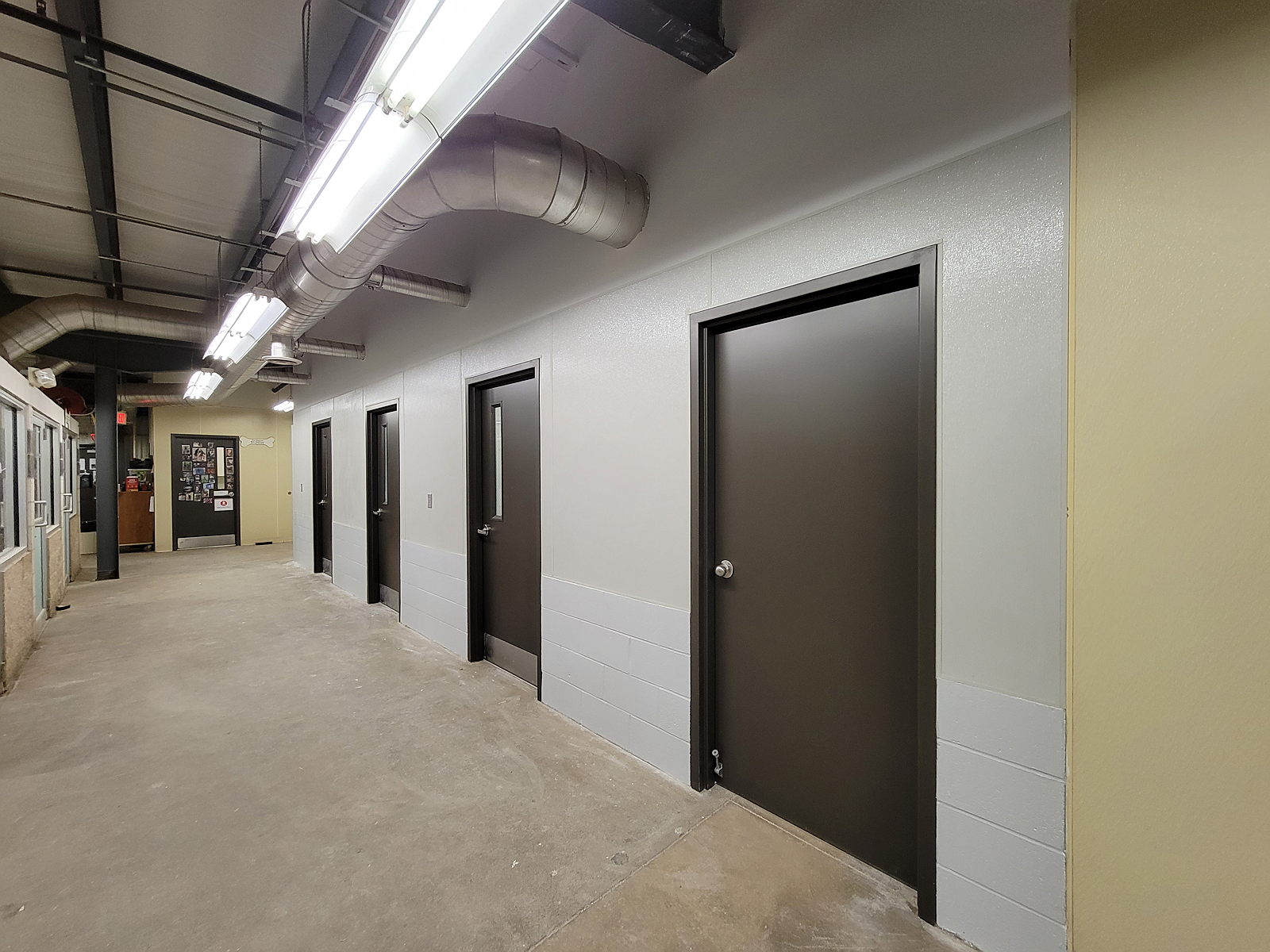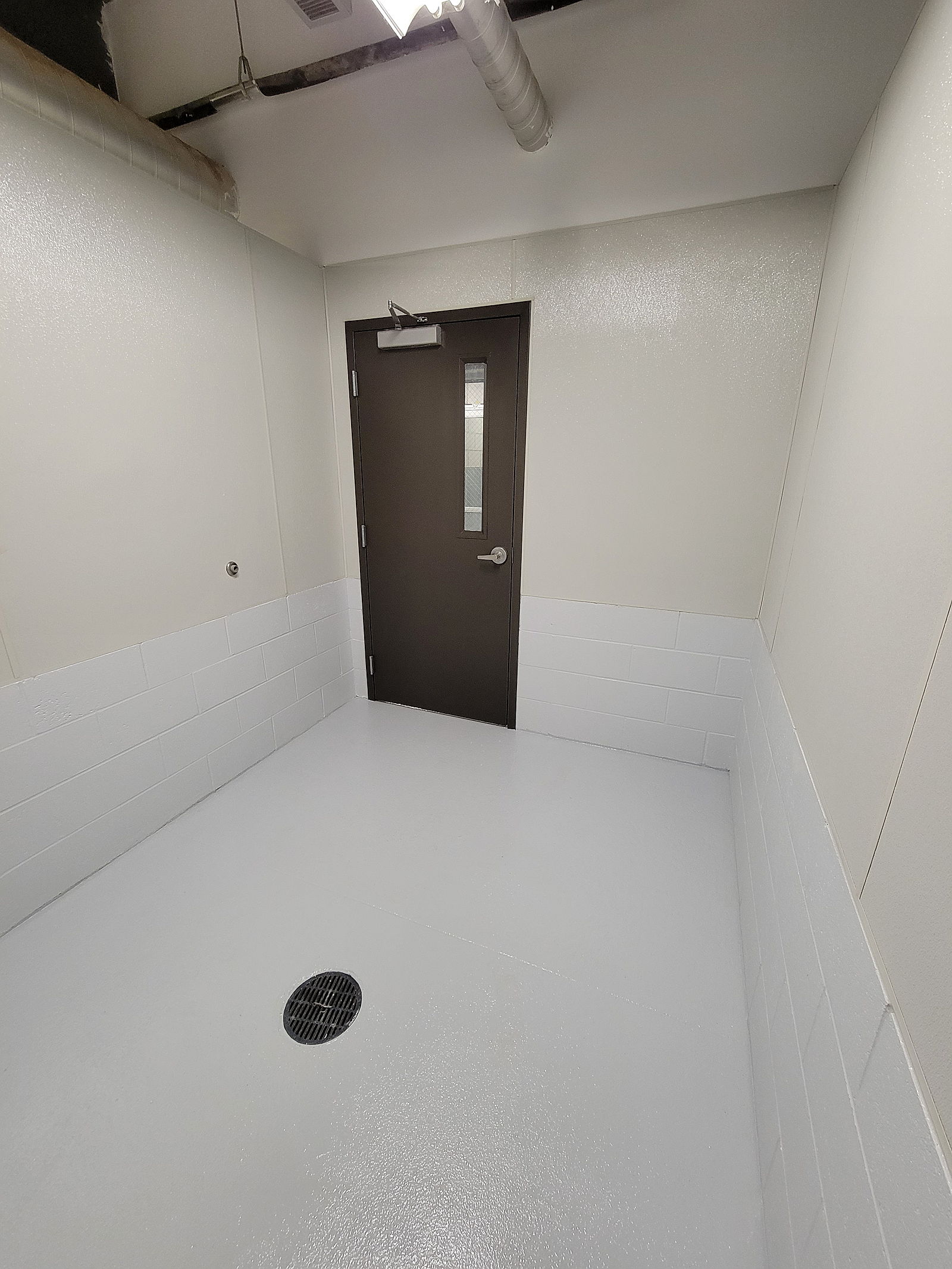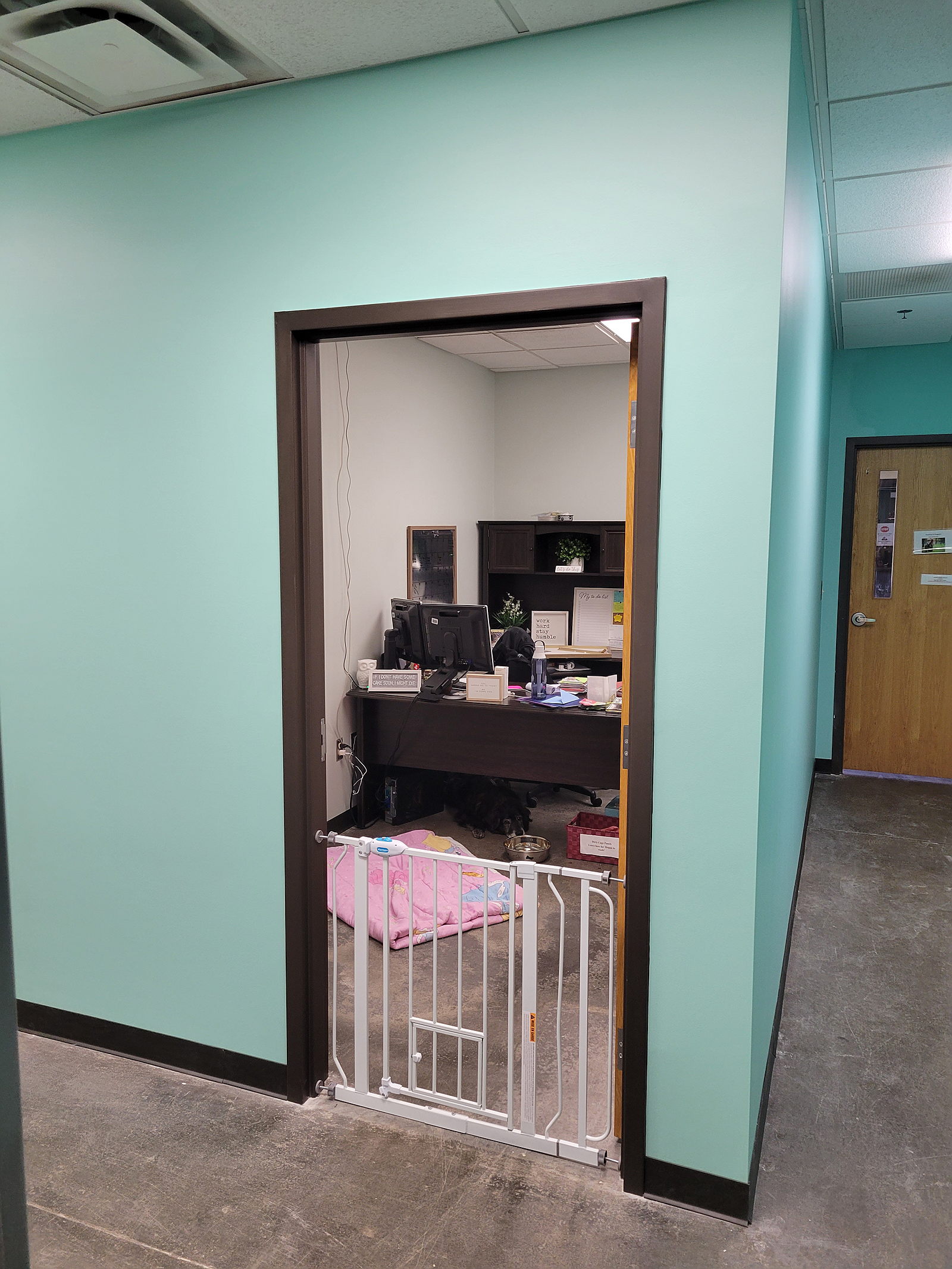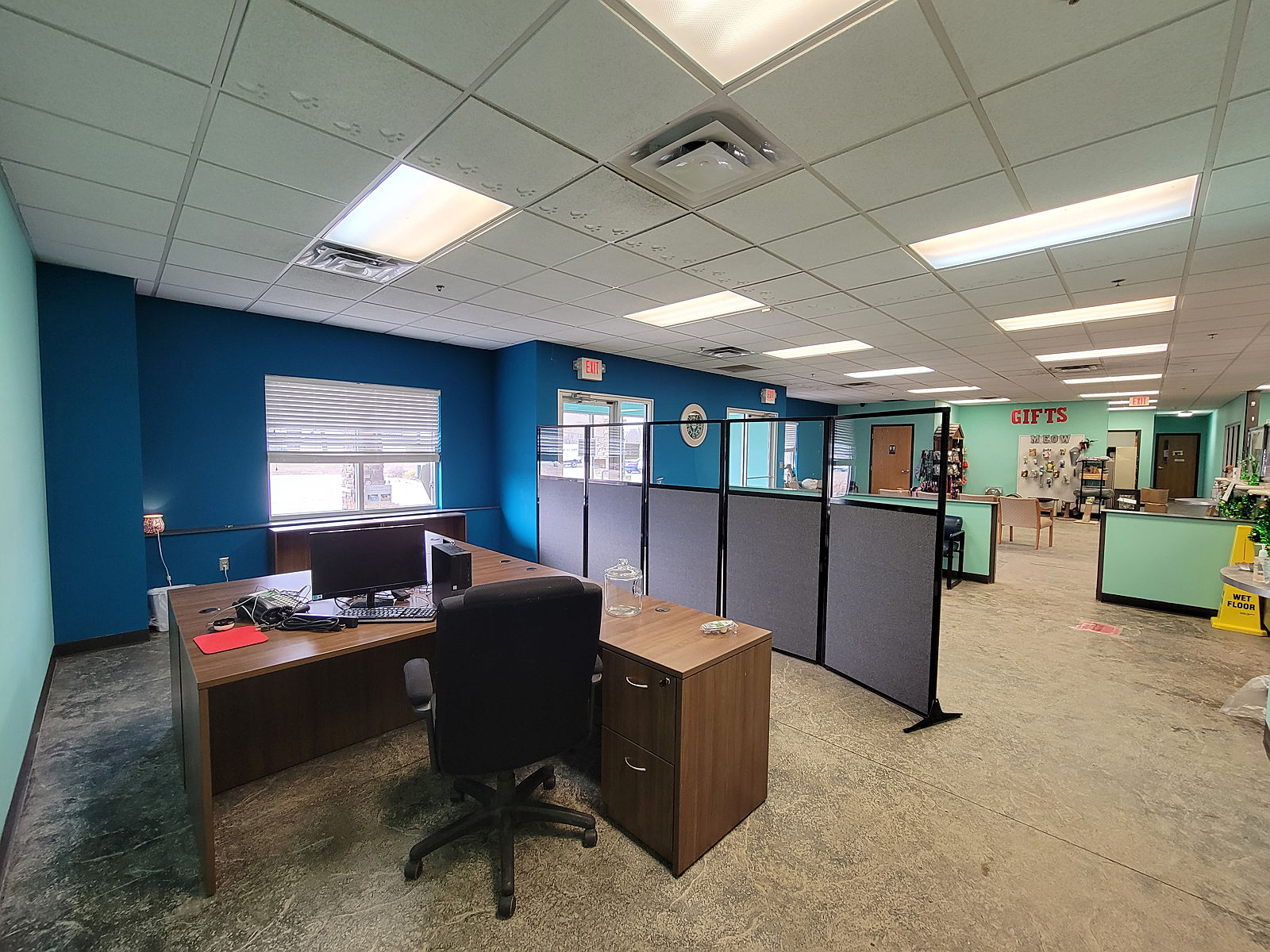 What's next? We've begun work on enclosing, insulating, and adding heaters to the outdoor dog runs for wintertime use.
Another must do project is repairing our indoor dog runs. The space used for our indoor dog runs wasn't originally planned to be used as exercise areas. However, due to noise complaints, this section was retrofitted with 4 large runs for our dogs to exercise in. The walls are made of metal siding and have since corroded away with excessive cleaning. We will need to cut off the rusted portions and install cement boards, then seal them to ensure years and years of use.
We are also in the process of receiving quotes to keep our HVAC units in good repair. As of early May, repairs are estimated at nearly $7,000 for just one of our seven units. These HVAC units are specially made and coated to protect them from the urine and cleaning chemicals, thus making the parts pretty expensive.
Please help us spread the word about need by sharing our fundraiser with friends and family on Facebook at Facebook.com/HSSJC!
HISTORY
On October 8, 2010 we began moving animals from our old, dilapidated building into our new 24,000 square foot Community Shelter. The new facility was the passion project of our then Executive Director, Dr. Carol Ecker. Dr. Ecker and our Board of Directors raised nearly three million dollars to make the dream of a new shelter a reality. The funds raised came from community members, business sponsors, and supporters like you who participated in any number of our annual fundraisers. No government or tax money was used in the construction of our shelter.
This Humane Herald edition will be dedicated to our last decade of progress and to honor our history as St. Joseph County's oldest animal welfare organization. We have been the caretakers and custodians of over 40,000 animals since 2010. As you can imagine, this has created  extreme wear and tear on our building. In this edition we will highlight some of our favorite moments of the last decade and share with you ways you can help us continue to serve our community.
CURRENT PROJECTS
In order to keep our animals healthy and their living environments sanitized, we often have to use harsh chemicals such as bleach. This causes certain areas of the shelter including walls and hose reels to corrode and rust. The water damage has also destroyed the walls in our dog playrooms. We are working with  local contractors to replace broken and decaying building materials with new materials that will not corrode. Your generous support will be used to provide safe and clean living environments for shelter pets.
Reconstruction of Play Rooms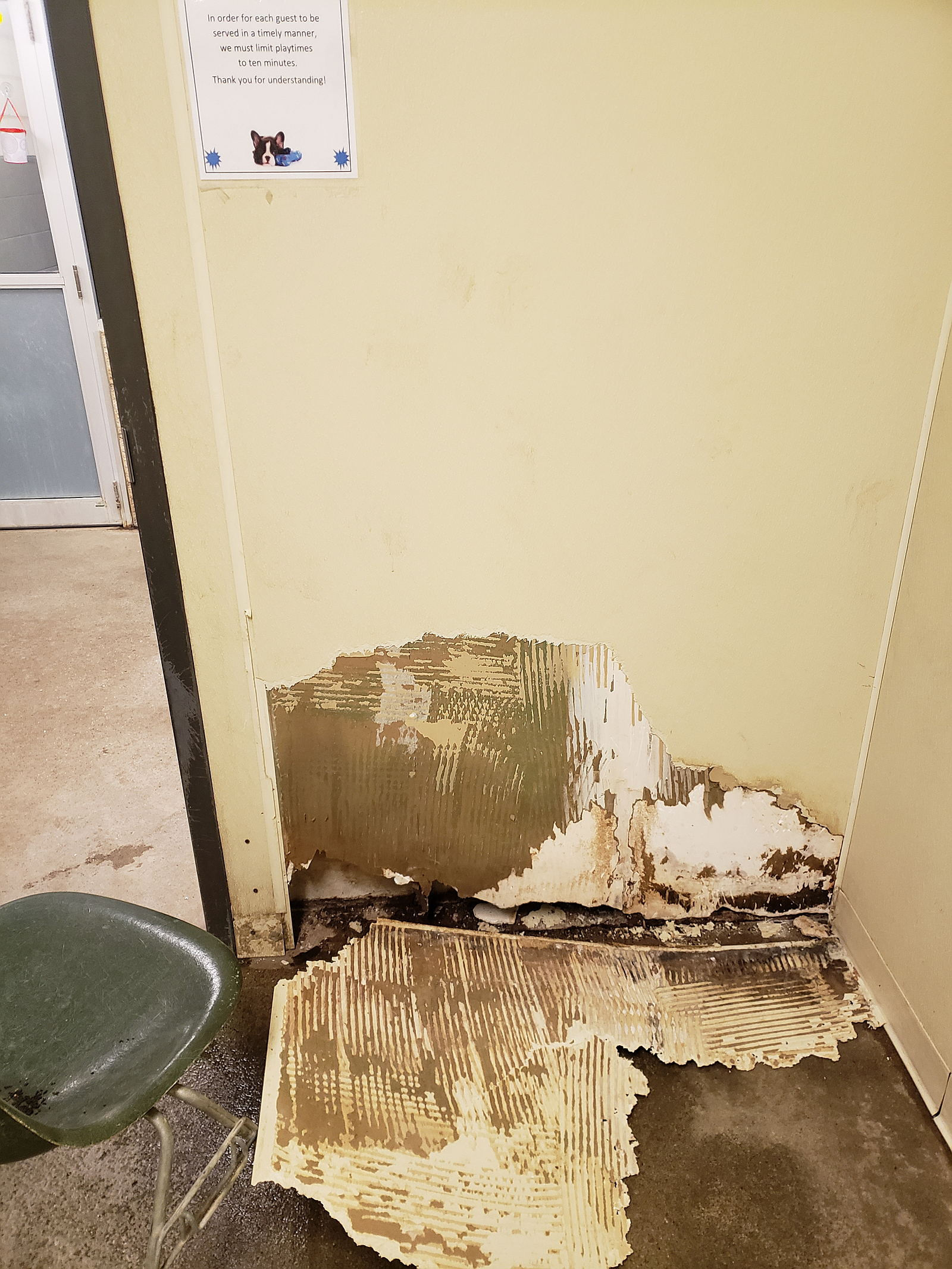 Approximately 6,000 dogs have been adopted through our No-Kill Adoption facility in the last ten years. Our play rooms have been utilized to allow potential adopters time to visit with shelter dogs and are used daily as a holding area for when primary indoor kennels are cleaned. They need to be completely demolished and rebuilt due to the extensive damaged they've sustained over the years. When rebuilding, we will extend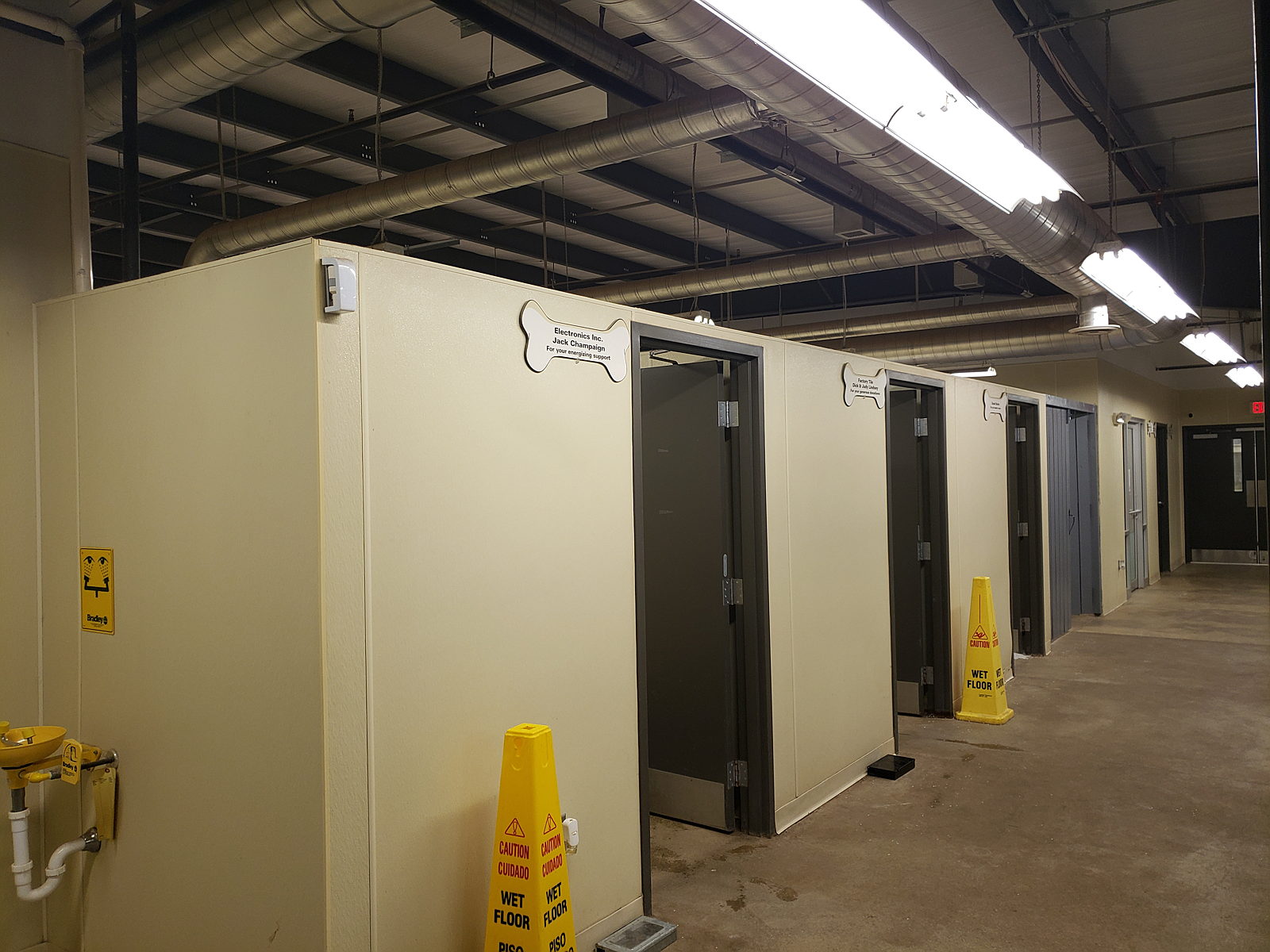 the walls all the way up to the ceiling to help reduce the traveling sound of dog barking to the cat areas. Bids for this project are still being collected.
Installing Sound Baffles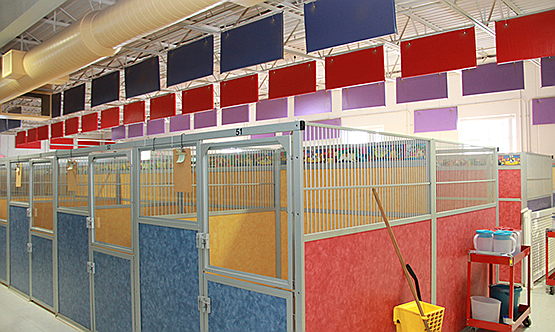 As seen in the picture of another shelter, we would like to reduce stress and create a fear free environment for  shelter pets by reducing the sound of dog barking throughout the shelter. This project is estimated to cost approximately $15,000 for materials and installation. 
Enclosing Outdoor Dog Kennels
We have four covered outdoor runs that are used for exercising shelter dogs. These kennels are used daily to turn dogs out while we clean their indoor kennels. However, we are unable to utilize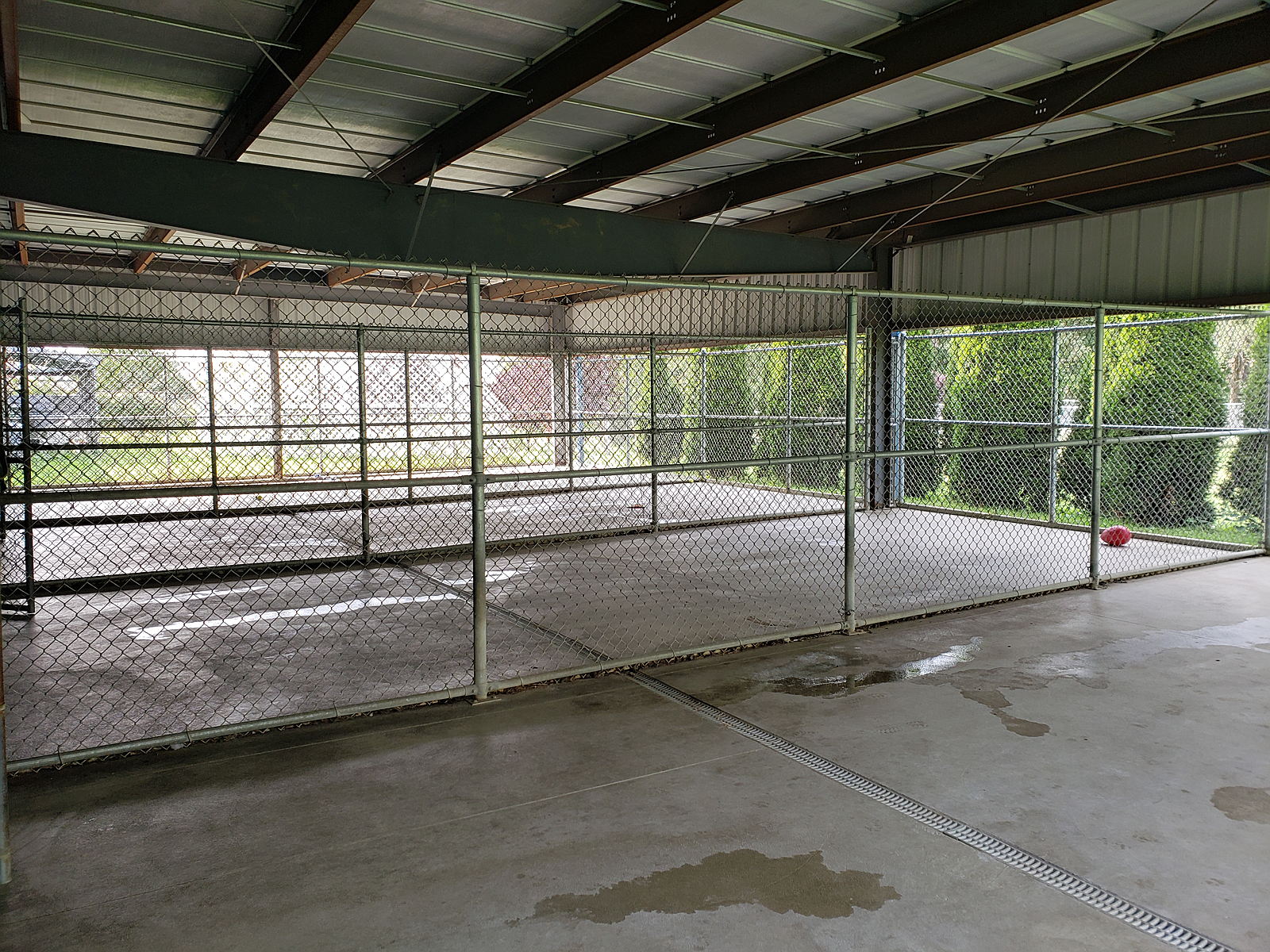 them in the winter months because it is too cold to clean and sanitize. Our plan is to   install removable heavy-duty nylon siding, like the material used for event tents. We will       insulate the roof and install radiant heaters that go across the whole length of each kennel. The   estimated cost of this project $40,000.