Saving Abandoned Cats of Ukraine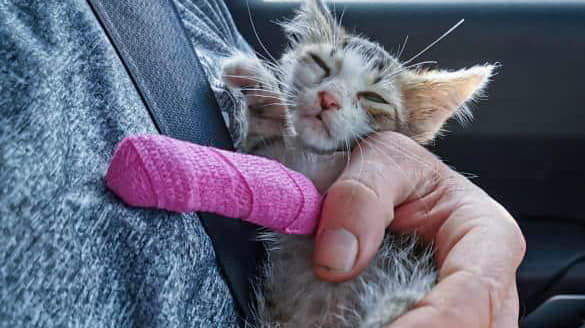 There are thousands of kitties abandoned in the Ukraine war. They need us to survive. Please help.
$12,441
raised by 167 people
$20,000 goal
Homeward Trails is partnering with Breaking the Chains, founded by a British Army veteran Tom, and animal advocate to raise awareness of and advocate for animals around the world who are so often neglected, victimized, and forgotten. Having seen firsthand what happens to animals in times of war, Tom and an ex-army buddy Steve hit the ground in Ukraine shortly after the war broke.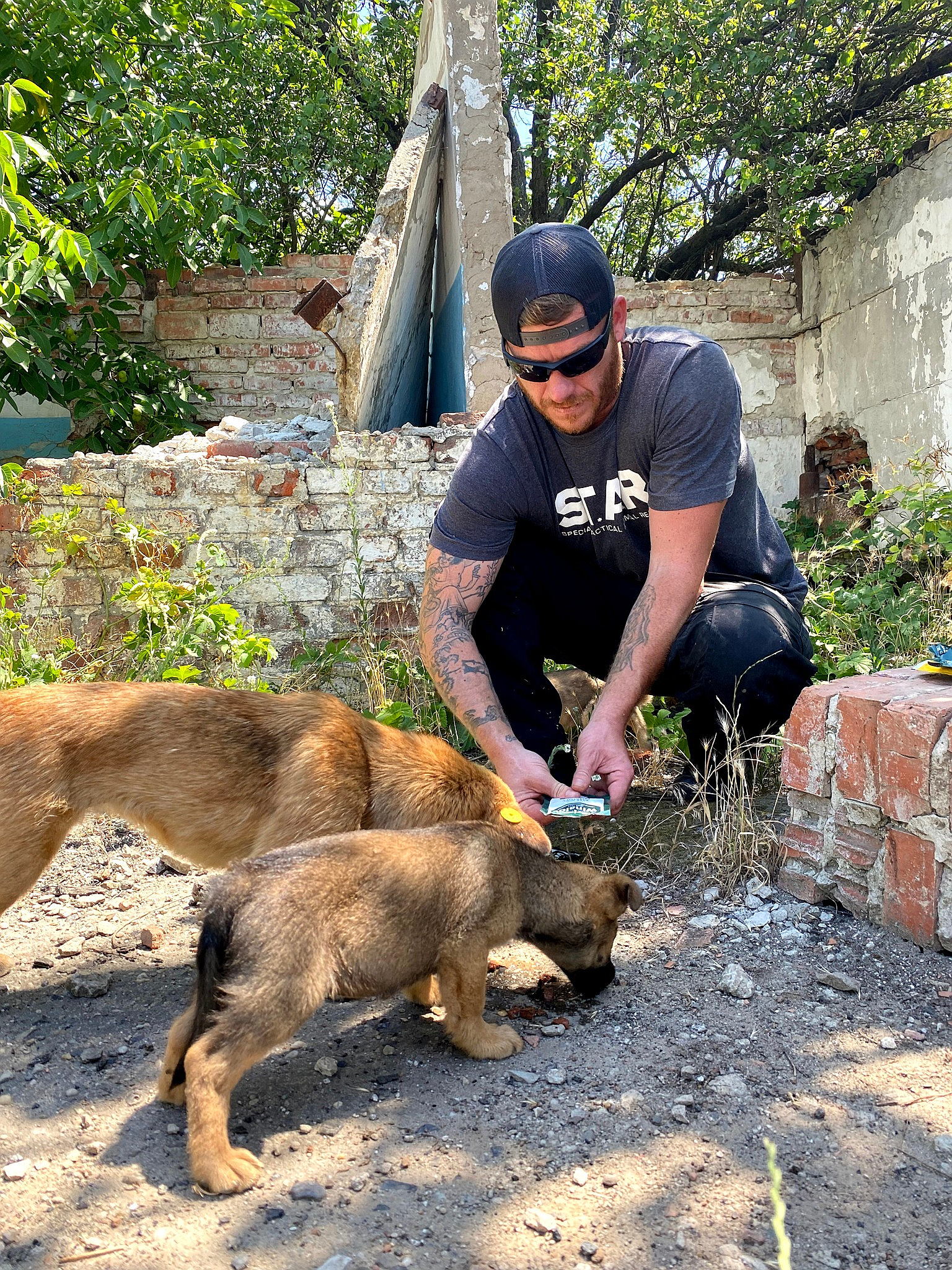 Tom on the ground feeding dogs.
Our very own long-time volunteer and fluent Russian speaker Shana A. spent the entire month of March in in the Ukraine shelter they established. Shana and HT Executive Director Sue Bell are now headed back for two weeks in October to volunteer and evacuate a number of cats desperately needing adoptive homes. They will provide on-the-ground updates about their efforts and what your support is providing.
The cats were either abandoned on the streets when their owners fled or were living on streets with caretakers who had to flee. The cats are having to survive on their own and their fates with the coming winter months are in jeopardy. Many will starve and others will freeze. Without food and shelter, their best option is the shelter. But they most move kitties out to take more in. And our help is desperately needed. We need to secure $400/cat - very little to save a life. Transporting 30 cats here will immediately save 60 lives.
It is near impossible for the loving owners and caretakers of these kitties to retrieve them as their own futures are so uncertain. It is heartbreaking.
While BTC has many rescue partners and adopters waiting to adopt the shelter dogs once travel restrictions are lifted, there aren't any lined up to adopt the cats. BTC will have to make the heart-breaking decision of who is left behind and he doesn't want to have to do that. HT wants to evacuate up to 30 kitties who have been waiting for months - both to get them homes and to create space for incoming kitties before winter hits.
Donations will fund the transport costs to get the kitties from Ukraine to the US with Sue and Shana.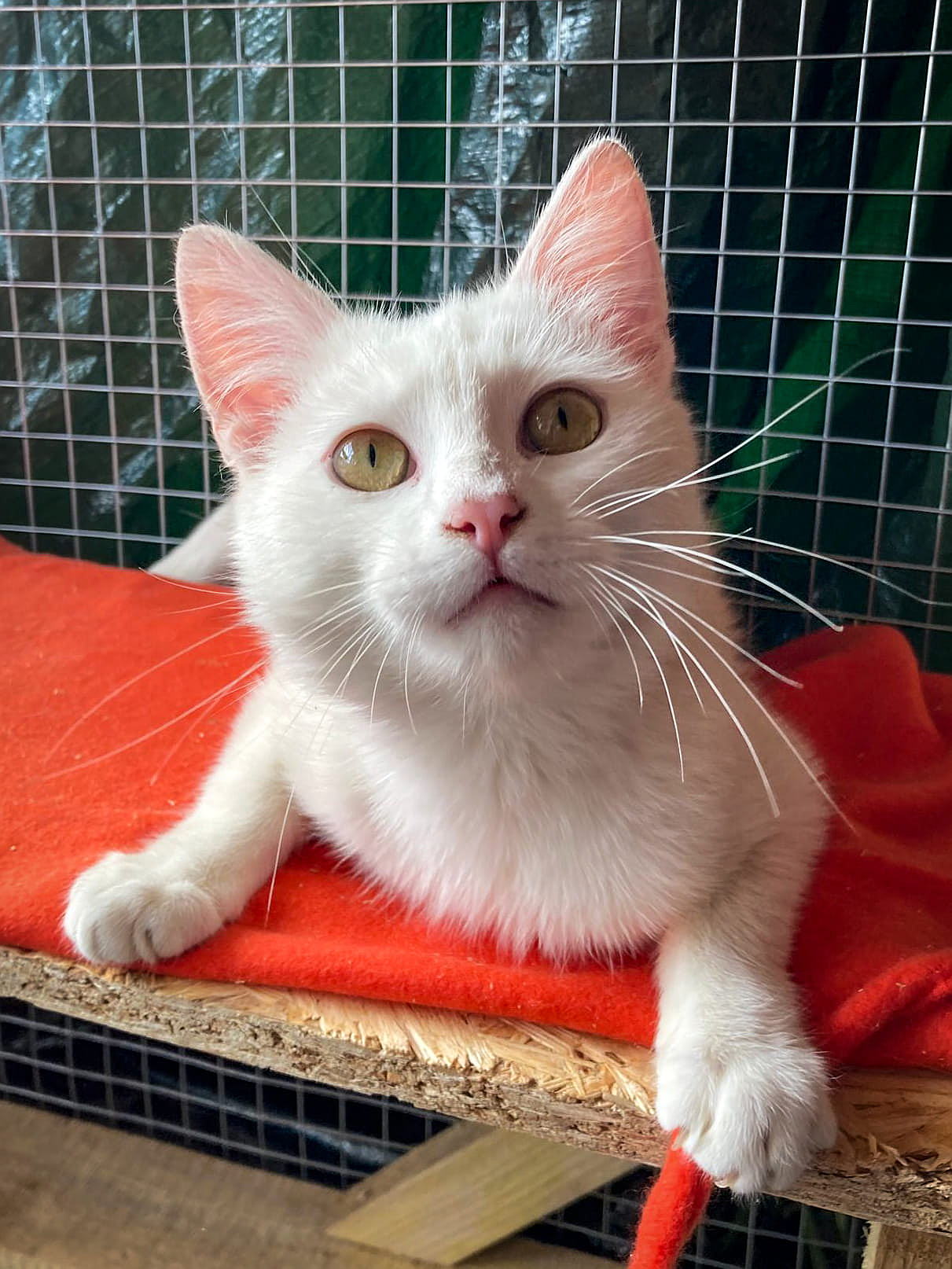 A kitty rescued from the streets awaits rescue from the shelter.Just $400/cat will save two lives - the one we transport and the one who can come off the streets in his place.
Without us, these kitties have no other options but to dwell in cages at the overcrowded shelter for months and maybe years. Others will simply be forced to remain on the streets. We are their only hope.